If you are a teacher and would like to participate in Operation Open Season you can email your request to SchoolSupport@OperationOpenSeason.com
Operation Open Season and Local Schools?
Operation Open Season is dedicated to supporting local high school skills development programs.  Auto shop, building classes, trade skills development, and agriculture programs should always continue to be a vital part of America's educational institutions.  Unfortunately we see many of these wonderful programs in decline in schools across America.  Operation Open Season works to gain local sponsors for each school.  This local grass roots effort to gain additional resources in support these programs will help to assure the success of these programs for years to come.   
Operation Open Season provides funding, building projects in support of local wounded veterans, and design ideas to help give school programs a head start.  Schools who choose to participate build handicap accessible hunting blinds, or wildlife enhancement equipment, which are then donated to local participating land owners who are willing to allow a local wounded veteran hunt at least one day per year.  This program has seen incredible results both in partnering with local land owners and connecting veterans, and those suffering from a disability, with many opportunities to enjoy the outdoors.  Testimonies from both veterans and councilors alike continue to highlight the benefits of these types of activities.   The volunteer efforts from our participating school teachers and students, truly help our local veterans on their path to healing both physically and mentally.  These projects seem to resonate with students in a way that no other school project has before.  Students come away with a sense of pride and accomplishment knowing they helped support their local community and the many veterans that deserve all our respect and appreciation.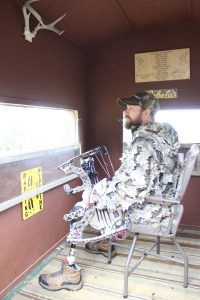 Operation Open Season is also dedicated to the creative arts and media departs in schools as well, and we are committed to providing funding and local support for these school programs.  Schools that participate are invited to create videos of the building process and use social media to highlight the wonderful efforts of the students participating in the project.  Schools are encouraged to share this video in an effort to also gain additional land opportunities while promoting the free blind, this has proven to great way to highlight our school's skills development programs as well.   Working with social media and sharing this wonderful story teaches students how to use social media in a positive way.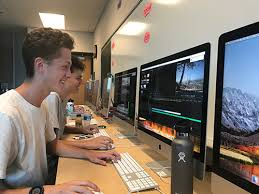 Operation Open Season also works with many local veterans across the country to help create the Courage Under Fire speaking series.  Participating schools are provided access to veterans who are willing to visit schools in person and share their testimony.  Many veterans are willing to share their incredible stories of service to their country, while also highlighting their long journey to recovery from injuries sustained in combat.  These are truly inspiring talks and students leave with a heightened sense of what it means to sacrifice for others and what real patriotism looks like.  The Courage Under Fire series focuses on four main topics:  Hard work, sacrifice, patriotism, and the dangers of drug and alcohol abuse.  Veterans always close with a special thanks to all the students who help make Operation Open Season possible in their local community.