Operation Open Season was started in support of local high schools to help develop the next generation of builders and skilled laborers. We continue to support local schools across the country with funding, materials, and design ideas to help build handicap accessible hunting blinds. These blinds then needed a home, so builders from around the country were asked to help identify property owners who would be willing to open their land and host free hunts for our local wounded veterans. In return the landowners would receive a free hunting blind for their support!  Operation Open Season is proud to announce that we have currently opened over 77,000 acres for our hunts.  We have properties open in Arkansas, Missouri, Oklahoma, Mississippi, and Louisiana! This program is supported by leaders in the building and development industry.  The following men and women are  serving this program on a volunteer basis.  I hope you will take the time to read about these very special leaders.
All team members serving Operation Open Season are volunteers.  100% of all donations go to support our schools and veteran hunting opportunities!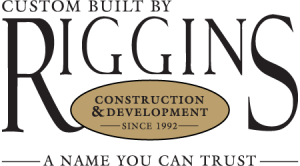 Riggins Custom Homes
The Riggins team is a big supporter of Operation Open Season.  We appreciate their willingness to serve on the advisory board and help open new hunting opportunities for our nation's wounded veterans and children with special needs.
Advisory Board Members:  Kevin Riggins, Grainger Riggins, Dakota Riggins

Riverwood Homes
Riverwood Homes is a premier builder and are dedicated to supporting our local veterans and children.  They have a passion for the outdoors and we look forward to  their leadership as we host hunts across the nation.
Advisory Board Member:  Charlee Sloan – Rogers

Buffington Homes
Buffington Homes was one of the first to sign up for the advisory board and help network to find additional properties for our veterans.  They are an exciting team and we are privileged to have their support and leadership.
Advisory Board Member:  Jason Cook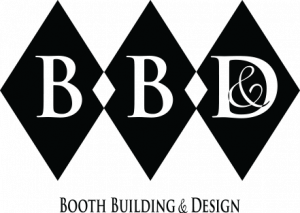 Booth Building & Design
Booth Building & Design is excited about networking and helping guide hunts as well.  They were one of the first supporters of the program and have opened their own properties to host hunts for our wounded veterans.  We look forward to their leadership and advice to grow Operation Open Season.
Advisory Board Member:  Ben Booth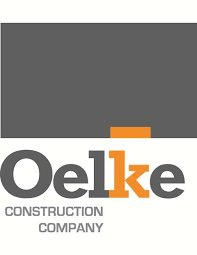 Oelke Construction Company
Oelke Construction has been a great supporter of our community and is a leader in both commercial developments and construction.  We are excited to work with their team to find additional hunting and fishing opportunities.
Advisory Board Member:  Patrick Carroll
_____________________________________________________________________________________
Board Member:  Ian Hewitt
Ian is a Senior National Account Manager with Harvest Group, a growth agency focusing on building clients' businesses at Walmart and Sam's Club. Ian also serves as an Adjunct Faculty member at John Brown University, teaching undergraduate and graduate business classes focusing on Marketing, Leadership, Ethics, and Team Building. Additionally, Ian is a CrossFit coach at CrossFit NWA South, in Springdale, AR. Ian served 13 years in the Arkansas Army National Guard as Field Artillery Non-Commissioned Officer. During that time, Ian was deployed in support of Operation Iraqi Freedom. Ian has been an avid hunter and fisherman since he was a child and is enjoying the process of passing the love for the outdoors on to his children.
Board Member:  Damon Hill
Growing up in a small town afforded Damon the luxury of participating in many different activities while growing up. He developed a love for the outdoors at a very young age while hunting with his father and grandfather. He loves to spend his falls in the woods of southwest Arkansas hunting for whitetail deer. Damon attended the University of Arkansas and earned his Masters of Science in CSCE from the U of A in 2000.   Damon  joined on as a partner for National Crime Search where he works now as Vice President. Damon and his wife Lisa are active members at Cross Church Fayetteville and Damon is also a board member for a non-profit named 2ndMilk. They two have 3 children, Taylor Grace, Rylee Katherine, and Corbin James. Damon and Lisa enjoy all Razorback activities, being outside with their children, and watching their children participate in numerous after school activities.
Board Member:  John Rowland
John Rowland is one of the original founders of Operation Open Season.  He is the Builder & Developer Relations Manager for Black Hills Energy.  John  attended the University of Arkansas and earned a Bachelor of Science in Biology.  He also attended BIOLA University in Los Angeles and received a Masters in Business with high honors.  John has been an outdoorsman and sportsman his entire life, and is dedicated to enriching the lives of veterans by helping to facilitate hunting and fishing opportunities.
Board Member:  Brad Jones 
Brad Jones joined the Operation Open Season team in 2019.  He has had a very successful career in marketing and brand development.  Brad earned a Business Degree form the University of Arkansas.  He is the owner and founder of New Creature, which is a leading company in big box retail marketing strategies.  Brad has used his talented team in numerous efforts to further cause of Operation Open Season.  His patriotic team will play an instrumental role in helping expand Operation Open Season across the country.
Board Member:  Damon McDonald 
Damon McDonald is an avid outdoorsman with a passion for serving our nations heroes.  He is the owner and founder of McDonald Custom Homes which is a premier builder in Northwest Arkansas.
Board Member:  Jamie Smithson 
Advisory Board Member "Shop and Agri Programs":  Zack Hill 
Zach Hill is a shop teacher for West Fork High School.  Zach was one of the first pioneers to implement Operation Open Season in his classes.  Zach is dedicated to the education of kids across America.  His vast experience with skills development programs will help direct our goals and focus for Operation Open Season as we continue to expand in schools across America.
Director of Military Ministry and Veteran Outreach: David Laningham 
David Currently serves as the Military Ministry Director for Cross Church of North West Arkansas.  His dedication to our veterans and his experience in connecting veterans with ministry opportunities will play in invaluable role in lives of the veterans we serve.